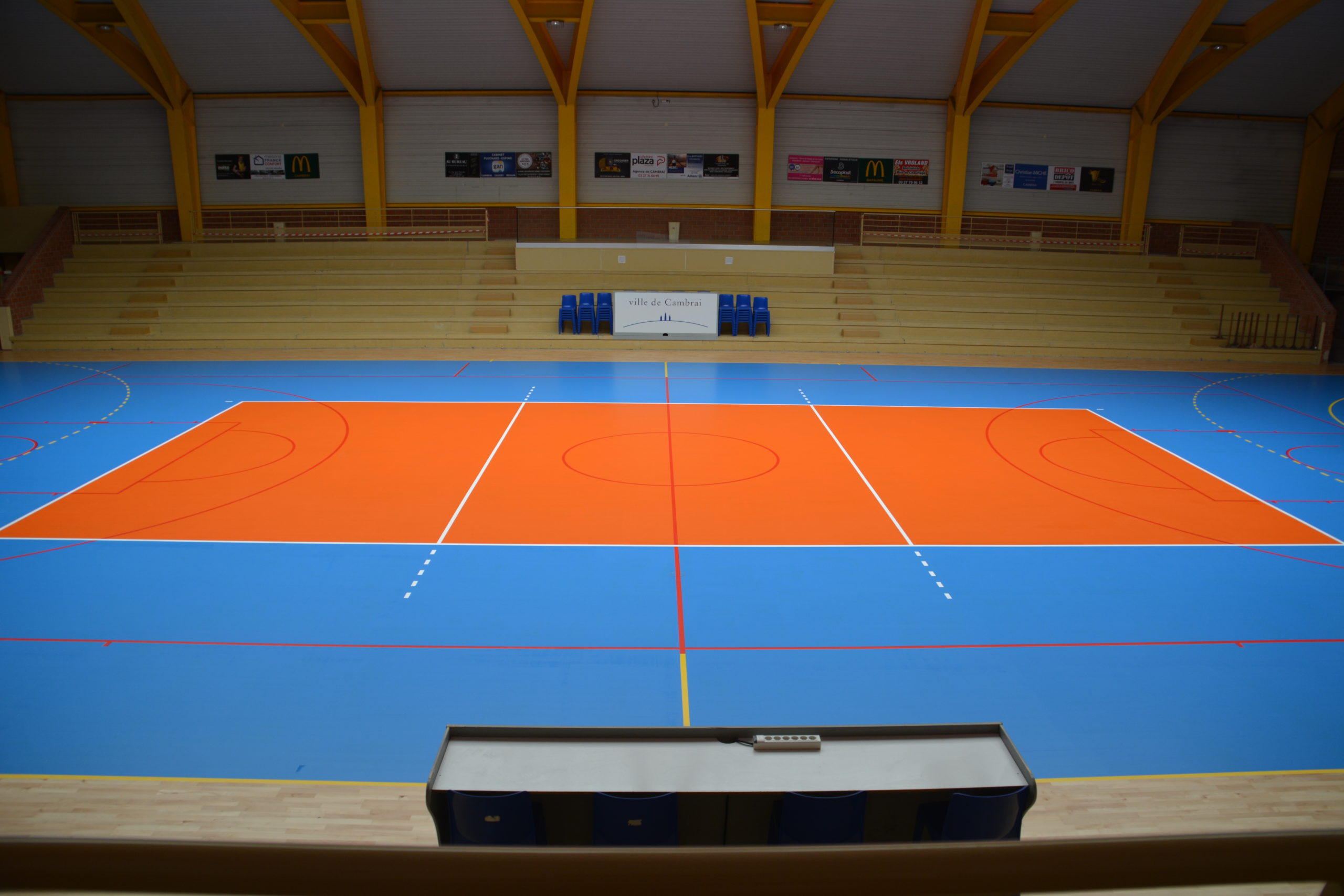 The city of Cambrai has entrusted WOOD FLOOR PARTNERS with the installation of a solid natural beechwood floor of the Junckers brand for the Jean-Marie Vanpoulle multi-sports hall used by the Volleyball Club.
The initial sports flooring was a source of many traumas for the players of the local clubs, so the specifications of the new flooring, installed on a total surface of 1,056 m2, had to meet the most demanding safety and performance standards.
Stanny Vandecaveye specified the supply and installation of a factory-varnished SYLVASPORT parquet floor nailed to a single UNOBAT 45 joist.
All Junckers sports floors have unique resilient surface characteristics that provide unparalleled freedom of movement, protection against the risk of injury, and allow athletes to perform at their best. The new Vanpoulle Hall flooring system will be rated as Class A4, the most demanding.
WOOD FLOOR PARTNERS was engaged for the complete control of the work, from the removal of all the elements of the old flooring to the realization of the Volleyball, Basketball and Handball game tracks as well as the painting of the volleyball game area and its periphery. A complete vitrification was carried out in completion.
We wish all the current and future athletes who will use the Jean-Marie Vanpoulle Hall in Cambrai many happy years of victories and personal and collective achievement.